Both sports and digital worlds are changing, and a significant part of that change may be attributed to their convergence – digital experiences are becoming more physically enabled through wearable technologies, and sports are becoming more digitized through sharing, big data, and immersive spectator experiences.
The advanced use of digital technologies in sports transforms them into new kinds of cultural experiences – experiences that are defined by different values and expectations and which are constituted by new populations of practitioners.
Digital technology is changing everything about sports culture, including the people taking part, the places where it occurs, and the purposes to which it is put.
In turn, the changing culture of sports – marked by the rise of alternative sports – is causing the digital environment to change.
– Andy Miah (Sport 2.0, 2017)
And we believe sports is a domain in which science & technology can make contributions but also learn and be challenged by the characteristics of sports settings and activities.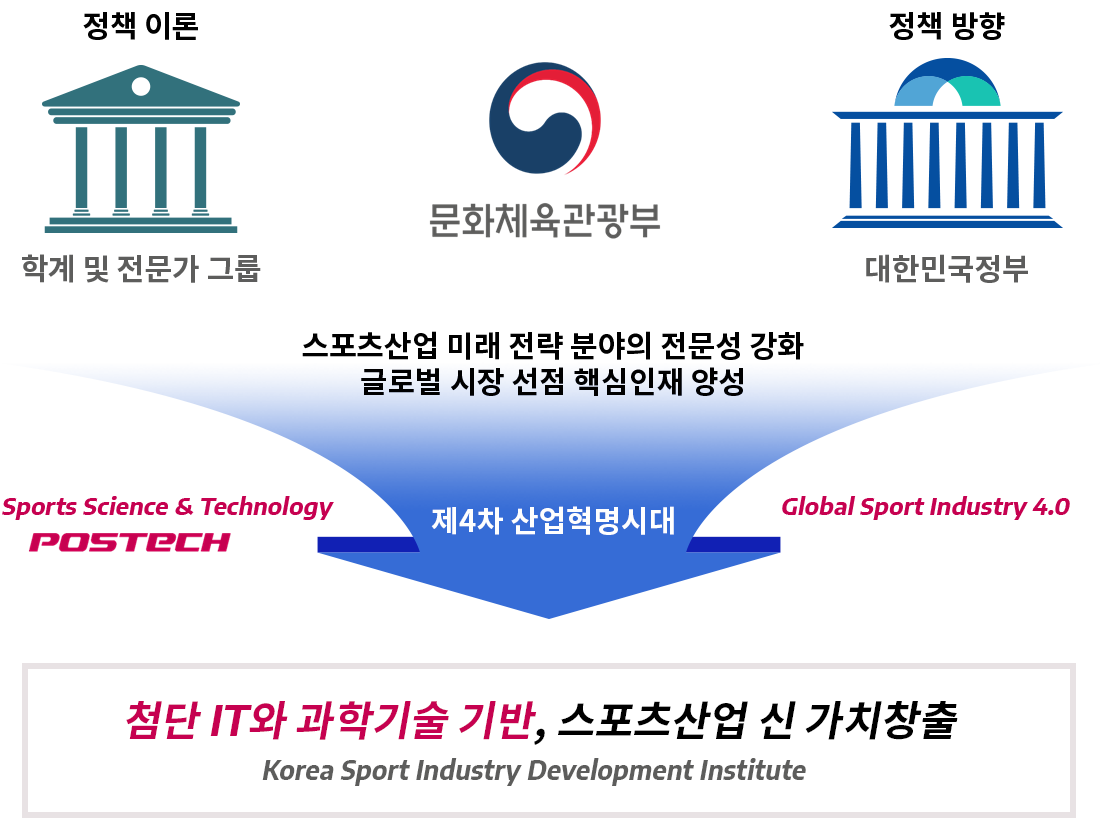 Korea Sport Industry Development
Institute
C5 Bldg. #717,
77 Cheongam-ro,
Nam-gu, Pohang-si,
Gyeongsangbuk-do,
37673 Republic of Korea
Email:
ksidi-members@postech.ac.kr
Telephone:
(054) 279-8830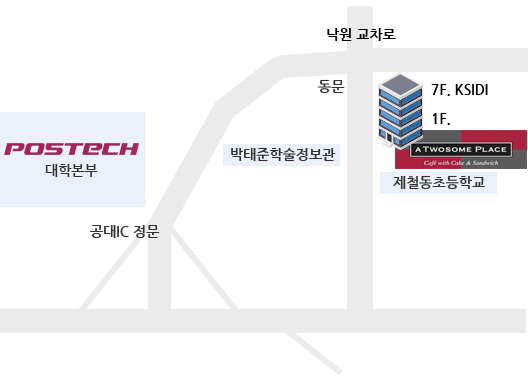 서울역 → 포항역
예약 문의 1544-7788 (http://www.korail.com)
포항역에서 택시 이용시 약 15분 소요

서울/대전/마산/광주 → 포항 고속버스 터미널
예약 문의 1588-6900 (http://www.Kobus.co.kr)
포항 고속버스 터미널에서 택시 이용시 약 15분 소요

대구/경북/강원/부산/경남/전남/경기/충청 → 포항 시외버스 터미널
예약 문의 1666-2313 (http://www.포항터미날.kr)
포항 시외버스 터미널에서 택시 이용시 약 10분 소요
포항 시외버스 터미널에서 시내버스 105번 이용시 약 15분 소요